Get
33% Off
for first year. Coupon code -
33LESS
. Limited time offer.
CompanyHub Can Be Completely
Tailored for Your Needs
Every industry is different!
So we made CompanyHub lot more customizable than other CRMs. Can be easily adapted to your needs with simple drag and drop.
Automotive
Quotes
Commissions & Incentives
Scheduled Payments
Manufacturing
Products
Pricelists
Quotations & Orders
Real Estate
Properties / Projects
Bookings
Site visits
Travel
Itinerary
Packages
Locations
Build Your Own CRM With Drag – Drop
Filter Records in 1 Click
Create filters to see only those that match certain criteria like – of particular geography / industry / user etc. You can even choose which columns to show.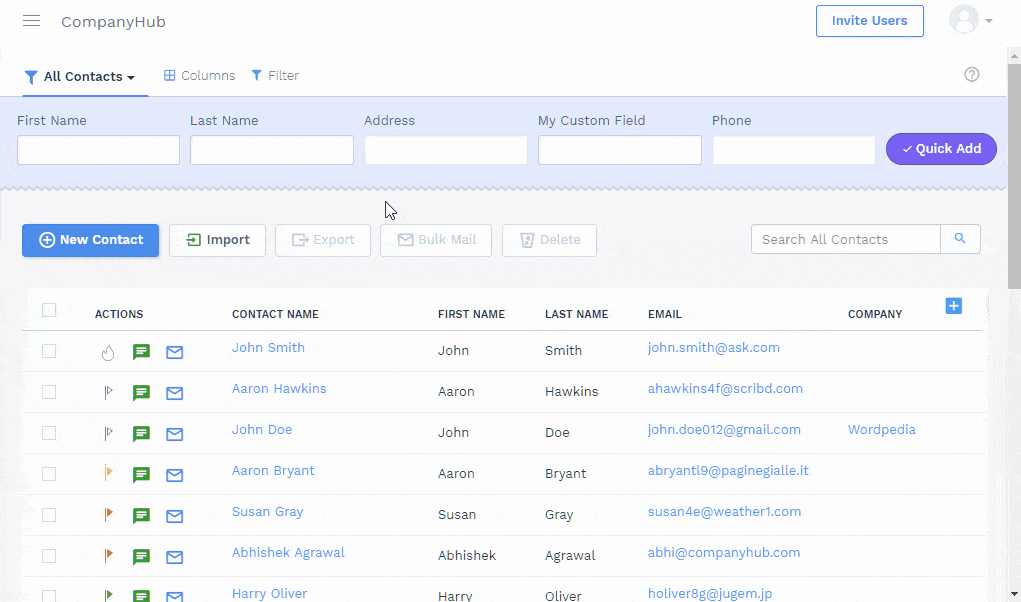 360° View of Customer
Get complete details of your customers in 1 place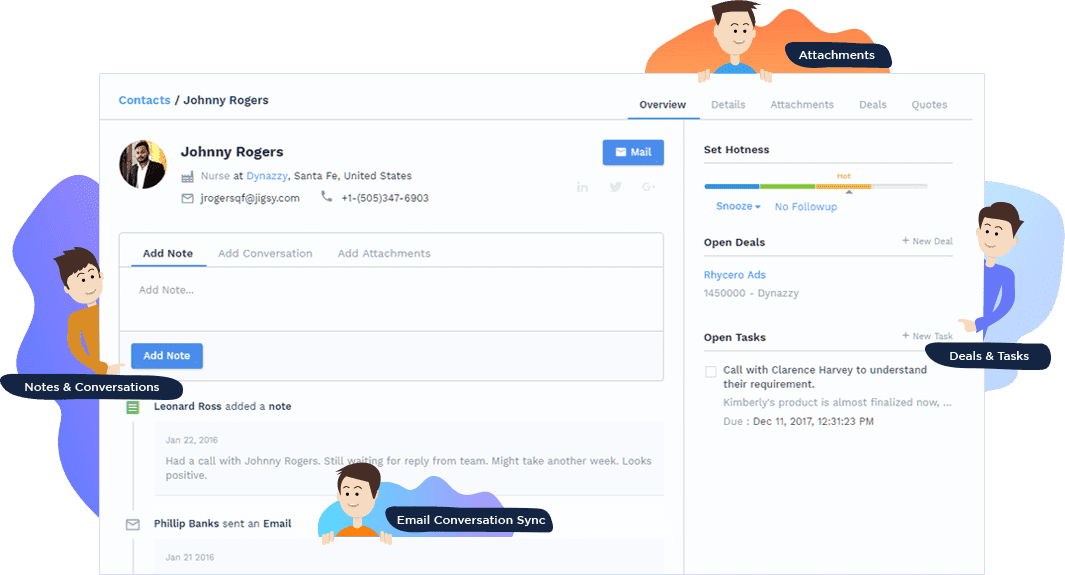 Notes & Conversations
Attachments
Deals & Task
Automatically import leads from email / website
Gather leads and clients from all sources in one place
You can add Contacts in different ways
Capture from email
Capture from website / social media
Upload file and Import
Manually
Followup Suggestions
CompanyHub auto suggests followups. So you never miss a lead. You can also get followup suggestions in mail.
Only CRM That Doesn't Take More Time Than Excel
From a single screen you can create contacts, modify like excel, add notes / conversations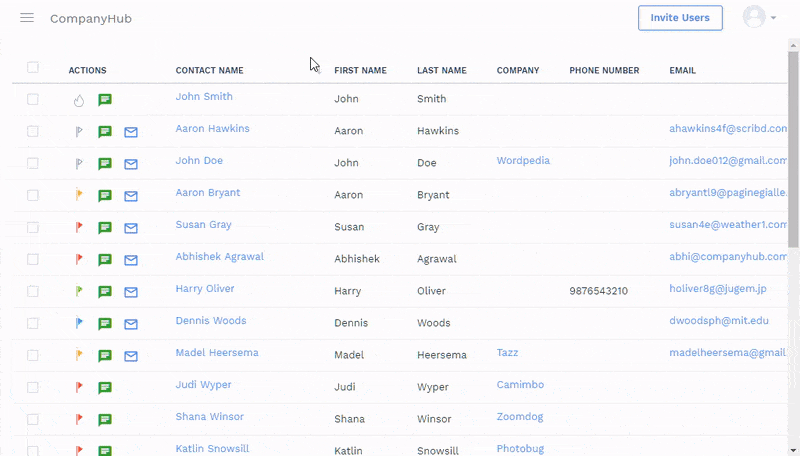 Create Reports While in Meeting
Take decisions based on facts, not guesses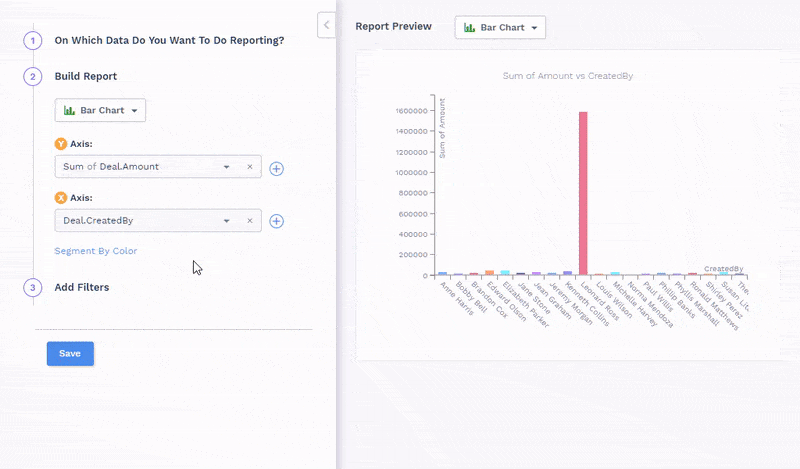 Complete Visibility in Sales
CompanyHub helps you analyse your performance from different angles and find areas for improvement.
Email Automation
Save time & reach right leads at right time
Email Sync
Bulk Mail
Email Tracking
Email Scheduling
Remind if no reply
Email Sync & Tracking
Your email conversations with leads can be automatically synced in the CRM (optional). You can also track email opens & link clicks.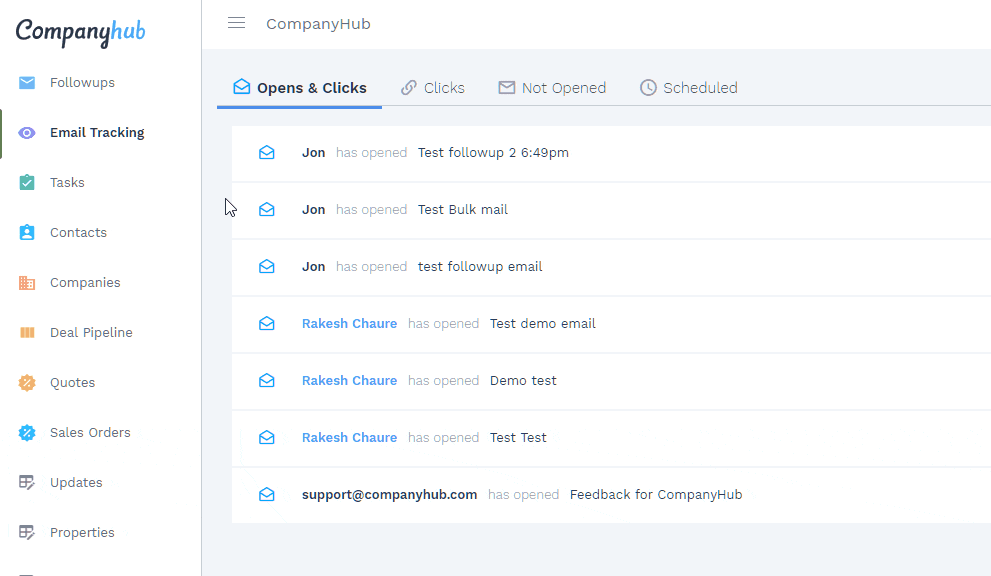 Bulk Mail – Save Time In Sending Mails
You can send a mail to multiple recipients in 1 click. Email can be personalized for each person by adding fields like First name, Company etc.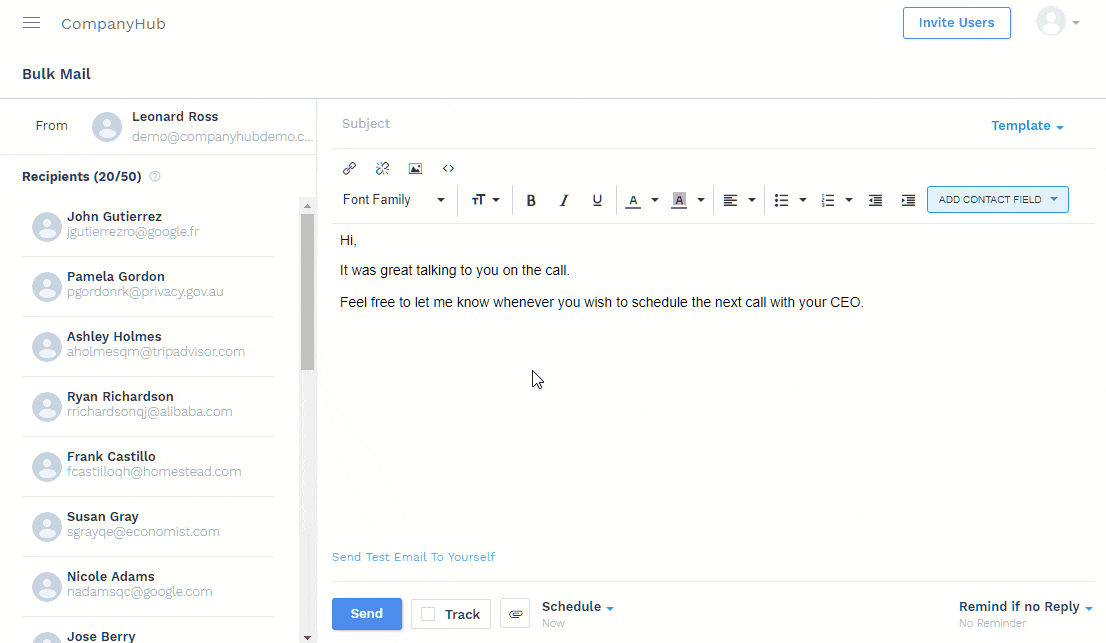 Put Your Sales on Autopilot with
UTrons

– Sales Bots.
Automate the boring. Do the productive.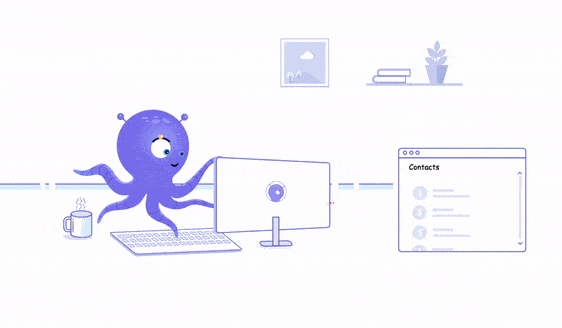 Send birthday emails
Reminders to Clients
Automate Alerts to Sales People
Automatically Create Tasks for Sales People
What Our Users Say…

Your team has built such a thoughtful, powerful product – it's clear how much time and attention has gone into this behind the scenes. I've tried out a lot of CRM's, and nothing else matches up to functionality, usability and flexibility you've built in here… Very excited to be using it, i know it will make my business more successful

Jordan Goldman
Founder & CEO of Unigo (acquired) and Switchboard (acquired)
Take a 15 min ride of CompanyHub and be ready to be thrilled
Let's Try It
14 Days free trial. No credit card required.