CRM For Construction
Managing Business Relationship With Greater
Ease Through Our CRM Solution
Organize Your Business, Streamline Operations And Access Information Effortlessly
Through CompanyHub Construction CRM Software
Trusted By 2000+ Customers & CRM Experts
Quality of Support

Ease of use

Requirements Fulfillment

Ease of Doing Business with





Finance Online

Software Suggest

Business.com

Red Herring Winner

Software Suggest

Finance Online
Using CompanyHub Construction CRM software, manage and monitor all of the bids and tenders, indulge in conversations,
simplify project assessment and keep an eye on the progress of the construction site digitally.
Aligning Contractors, Planning Tenders, Accessing Information, Tracking Deals, Using The CompanyHub Construction CRM Software, You Can Attain Efficiency And Accuracy In All You Do And In A Single Click.
Eliminate The Need To Visit The Site Every Now And Then To Track Construction Progress Using
Customized CRM Software Solutions.
Construction is one such activity that needs to be accurate and error-free. A single glitch might
cost you high and so you cannot afford to commit mistakes. While manual management
and tracking do have a scope of faults, digitizing the workforce and segmenting tasks
using a CRM tool, helps you organize your business and work better.
Win Tenders And Close Deals With CompanyHub Construction CRM Software. It Is Your One-stop
Partner Keeping You Updated On Every Event And Activity.
Construction CRM Software gives the Construction industry the ease to manifest better solutions. The fact that the construction sector involves an array of professionals, tracking the progress of each turns difficult.
With CompanyHub Construction CRM Software, the project managers can effectively eye upon all of the departments in a single click. Whether it is the contractor or the architect, the influencers or the decision-makers, the software keeps separate portal for all, scaling the progress of the individual departments and helping you take better decisions.
Expand beyond the paper and pen method of measuring the performance of the construction
business. Winning contracts is a big deal for the industry. With CRM software, you will always
remain one step ahead of the competitors both in terms of efficiency and performance.
Takes Just Few Minutes. But Has Great ROI As Relations Are Everything In Sales.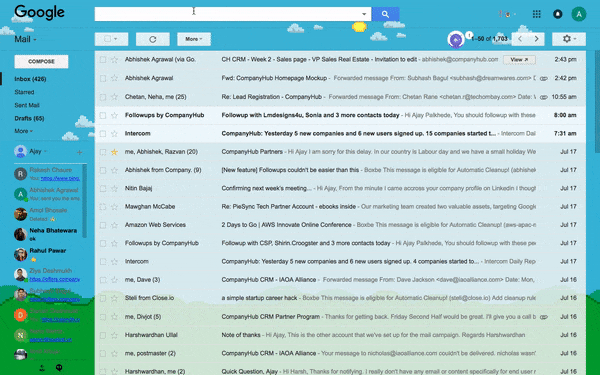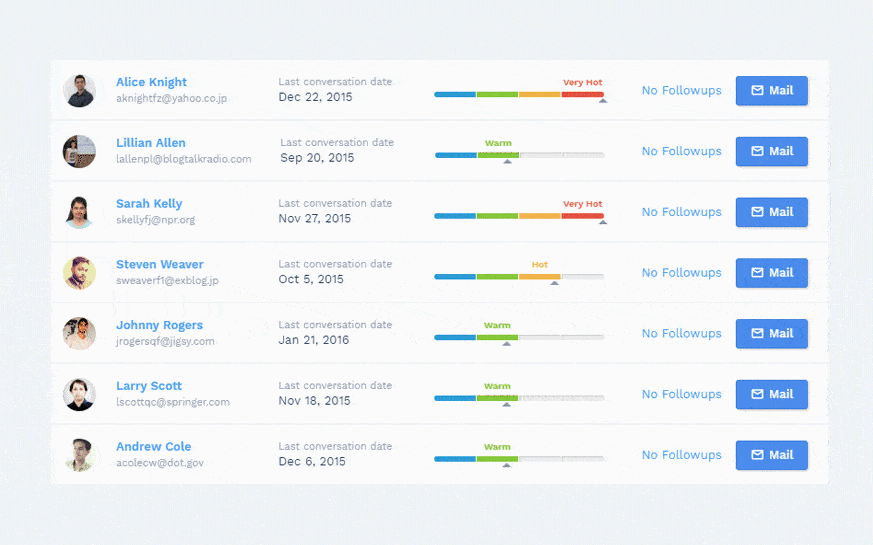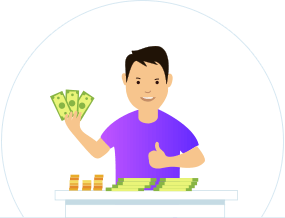 Identify Vital Contacts For Every Proposed Tender with
CompanyHub Construction CRM Software
360° of all construction projects
Employ a multi-functional approach
Globalized View of all Relationships and Acquaintances to Help
You Win More Tenders with Construction CRM Software
Success-driven processes to identify potential contacts
Create Contacts Instantly
Add Notes / Tasks / Conversations
Edit Fields of Different Records Like Excel
One-click Information Of All Clients Through CompanyHub Construction CRM Software Automation
With CompanyHub Construction CRM Software Solution, you will never face issues related to
irrelevant or lost data. The interface is designed to keep track of all of your client's information
and placed under the single head. The software allows you to seamlessly collaborate with third-
party apps, synchronizing their data, leaving you with a much more organized Business Process.
1. Paste Email
2. Personalize
3. Send Mail
Keep repeating for an hour
1. Select Contacts
2. Select Template
3. Send Mail
Done in 2 minutes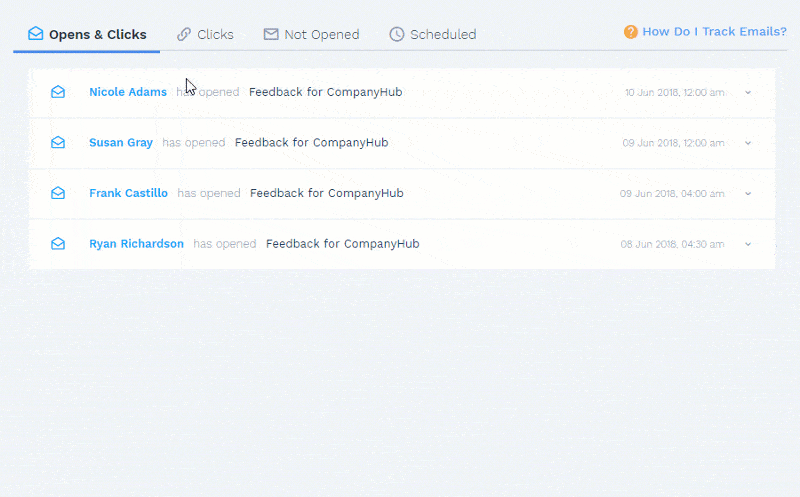 Track Email Opens & Link Clicks.
Even from Gmail.
CompanyHub shows you which emails were opened and when. You can experiment & find which subjects & mails get more opens & clicks.
Agile Approach To Ensure A Winning Move, The CompanyHub Construction CRM Software Helps You Scale Your Business As Opportunities Multiply
Segment tasks, outline the step by step approach, meet deadlines and monitor the progress of
each of your workers, the Construction CRM software aids collaboration at every stage,
fostering a win-win attitude.
Adding
Mobility

To Your Industry With

CompanyHub Construction CRM

Improvise data access across all your teams, either in-office or at the construction site. The
CompanyHub Construction CRM software encompasses responsive designs giving sales reps the
power to access information on the go

Ability to update customer information or site progress remotely through mobile solutions
ensures that your construction business grows with you.
Automate almost anything in clicks.
Alerts / reminders to sales people
Reminders / mails to clients
Alerts / notifications to managers
Automate any workflow / process like checking duplicates
Bulk changes like transferring leads
Track the Progress from Enquiry to Sale in Single Screen
Using Visual Sales Pipeline
Also helps sales people focus on next steps to close each deal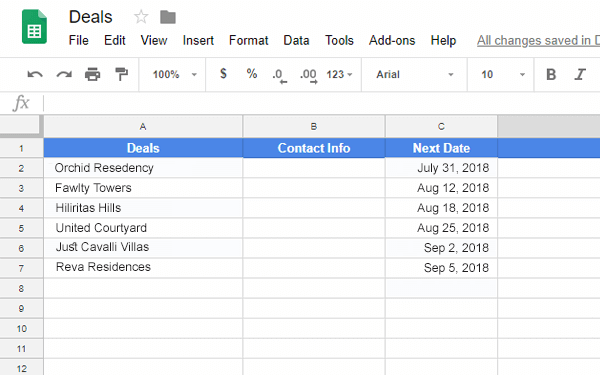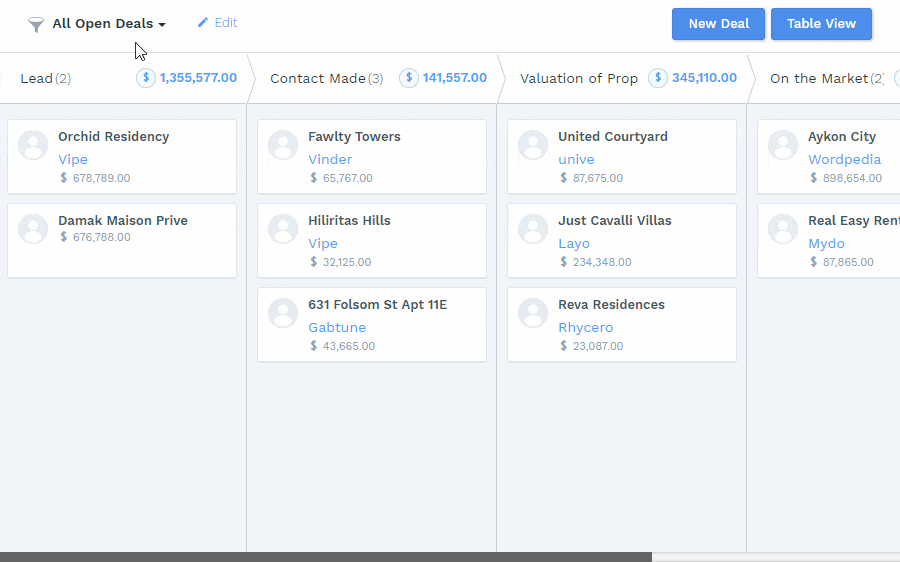 See Sales Activities, Performance of Sales Team & Customer Insights
With Very Easy Yet Powerful Reporting.
See sales activities
How many emails they sent, calls they made, new leads etc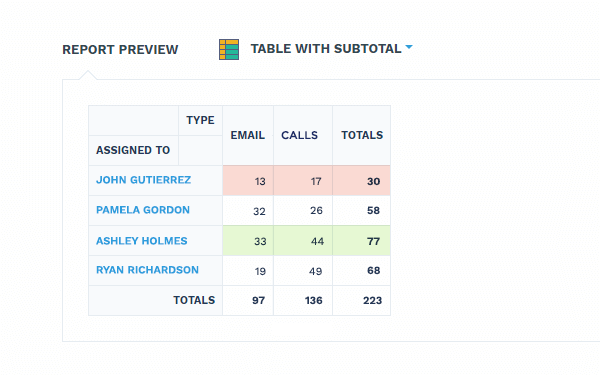 Compare Performance of Sales People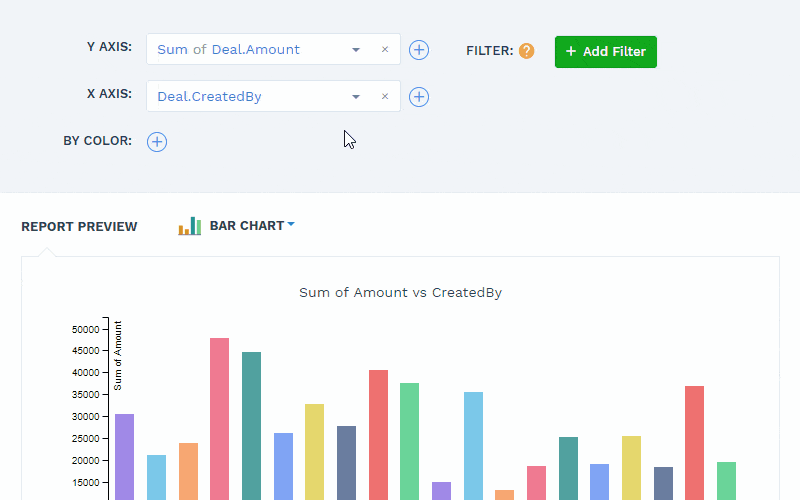 Analyze Anything in Realtime
Sales, deal sizes, close rate, activities, comparative performance, etc.
For Any Time Frame
Last 6 months, Last 30 days, Last Month, Last 2 quarters etc
Awesome Visualizations
Area Chart
Bar Chart
Pie Chart
Line Chart
Donut Chart
Pivot Table
Accelerate Time To Market
Customizable Templates
Clients Tracking
Track all the information you need with custom fields & tables
Bid Management
See all the important information instantly by customizing columns.
Filter data in a click with saved filters.
If you just got one new client a year, how much would this be worth to you?
Get Everything You Need To Grow Your Sales
In a very easy yet powerful CRM
$49/user per month + $1000 Setup
$24/user per month
Site Management
Track Site Progress
Tracking Clients
Contract Management
Predictions/Forecasting
Project Management
Monitoring Quotes/Proposals
Managing The Sales Pipeline
Scheduling
Estimation Management
Electrical Estimating
HVAC Estimating
Sub-contractor Manage
Plumbing Estimating
Budget Tracking
Data Insights
Automated Forecasts
What-if-analysis
360° View Of Data
Want to explore more? Construction CRM Software is an optimal solution for all your
Construction management problems and gets your team on board. To know more connect with
CompanyHub and avail free consulting.
Questions and Concerns
Why buy from you? What makes you so special?
We have been working in CRM space for 8+ years. This gave us the understanding of needs of different companies. We have also used (tried?) many CRMs for our own sales teams. This made us realize that most CRMs are either too basic or too complicated. Also, they lack essential sales tools like email tracking, reporting etc. Frustated, we decided to build it ourselves. As we are also a very design focussed company, we were able to build a really easy yet really powerful CRM that helps companies grow.
What results will I actually get from this?
CompanyHub will help you in 3 ways. 1. You will be able to easily nurture your leads and convert more leads. Thus growing your sales. 2. It will increase your team productivity. Your agents can save several hours and use that to focus on sales. 3. You will get complete visibility. You will be able to track all leads, their conversations, deals in a centralised place. Also you can analyze anything with powerful reporting. So you get everything to grow your business.
Are you guys going to steal my credit card and run away?
Of course not! In fact we recommend you start with our Free Trial first in which we don't even ask for your credit details. In this Free Trial period you'll see how awesome CompanyHub is. You can (And must!) invite your team during trial and have everyone use the app. Then you can take feedback from your team after the trial period. If you feel everything is genuine and you see the value, then you can go ahead with paid license.
Are there any long term contracts?
We are pretty confident that CompanyHub will justify it's value within few days. That's why we don't keep any long term contracts and you can opt in for month-to-month plans. You can howerver, pay yearly to get additional discounts.
What's included in the training call?
In the Training call, one of our CRM consultants will reach out to you and they'll understand your requirements. After understanding the requirements they'll guide you to get the best out of your CompanyHub CRM account. You will get a demo as per your requirement. You can also involve your team on the demo.
How do I present this to my team?
You can directly invite your team to your CompanyHub account so they can start using it. CompanyHub is pretty easy to use and we are pretty sure your team will start using from day 1. However in case of any queries, you / your team can get in touch with our support team and they can guide you further.
Are you GDPR compliant?
We know it's a wild web out there and we value our Customer's choice to rely on CompanyHub for all their customer information. To comply with this CompanyHub is fully GDPR compliant.
How secure is my data?
Data security is something that we take very seriously here at CompanyHub. In fact we provide you enterprise level 5 layer security : 1. Separate database for every client 2. Secure data transfer using SSL like banks 3. AWS servers, used by leading sites 4. Record level security 5. Field level security.
While sending bulk email whose email address will be used?
Unlike Marketing emails we use your own email address & server to send the bulk emails (one by one). So that chances of your email going into your prospect's primary inbox is much more higher.
How many emails can I send using CompanyHub?
Most email providers have a daily limit, which is mostly in 100s. Please check your provider's daily limit for sending mails. CompanyHub allows up to 1000 per day.
Where is my data hosted?
We use AWS servers, which is also used by most of the leading sites.
Will this integrate with other systems?
With different integrations options like Zapier, PieSync and API, CompanyHub can be integrated with all the popular application.
How hard is it to get started on CompanyHub?
Using CompanyHub is as easy as excel. All you need to do is create your account and get started. In case of any doubts or queries you can always reach out to your Customer support.
What is UTron and how does it work?
UTron is your personal sales bot which will help you automate all the boring tasks. With just point and click you can create your UTrons to automate almost all your business processes without a single line of code.
Will CompanyHub work on my mobile device?
We strongly believe it's a mobile-first world and we don't want to restrict our client's sale to their desk. Thats why CompanyHub very easy to us mobile apps for Android and and iOS, which are designed for "always on the go" sales people. So everything you need is just a tap away.
I have my offices setup in different locations, will this work for me?
Yes, CompanyHub will be a perfect solution for you if you have your offices setup in different locations. With CompanyHub you can decide which user can see what information. Also all your teams can easily collaborate at one place while you get complete visibility. You can also create insightful reports within few minutes.
Will there be someone if we need help in setting up the account?
Yes, our support team will be just a message away whenever you need them. Whenever you or your team has any doubts or queries just message/email our team and they'll be glad to help you. BTW CompanyHub support team was the only company who got 100% satisfaction rating in G2 Crowd's High performing CRM Spring list.
Our Support Team Loves Helping Our Customers
Our Customers Have Shown The Love Too By
Rating Them 100%

On G2Crowd!
Danish Deshmukh

Siddhata Khatri

Ajay Palkhede

Rakesh Chaure

Neha Mehta
Live Chat
Email Support
Help in Account Setup
Personalized Demo
Are You Ready To Get Started With CompanyHub?