Looking For A CRM For Nonprofits?
Whether Your Focus Is Social Justice, Environmental
Advocacy, Or Healthcare – CompanyHub's CRM is your ultimate solution.
Nonprofit CRM Software Helps Organizations To Achieve More With Less Effort
Trusted By 2000+ Nonprofit Organizations & CRM Experts

Quality of Support

Ease of use

Requirements Fulfillment

Ease of Doing Business with





Finance Online

Software Suggest

Business.com

Red Herring Winner

Software Suggest

Finance Online
Research by different organizations like TeleNet, Ovation Sales Group, and InsideSales.com have repeatedly shown that
An Average Sale Requires 8-12 Follow-ups.
Whereas an average nonprofit organization takes only 2 follow-ups!

Proactive Event Initiatives, Marketing, And Fundraising Can Be Easily Managed
With CompanyHub CRM For Nonprofits.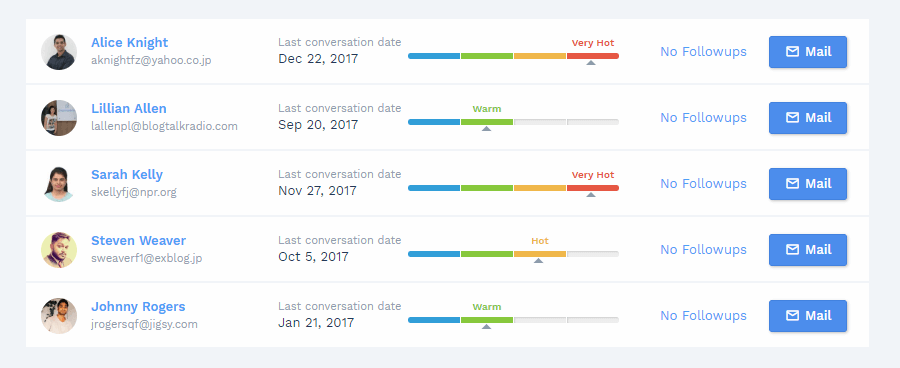 With CompanyHub you can reap the benefit of flexible and API integrated Donor management software that allows users to customize the system as per the unique needs of their nonprofits.
Growing membership is easier than ever with a CRM for Nonprofits
Automated, Customized Communication Tools For Wider Reach
Our Powerful CRM For Nonprofit Will Help You Save Time And Focus On The Most Important Matters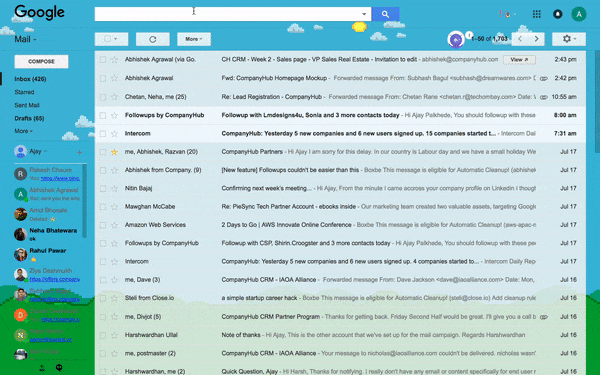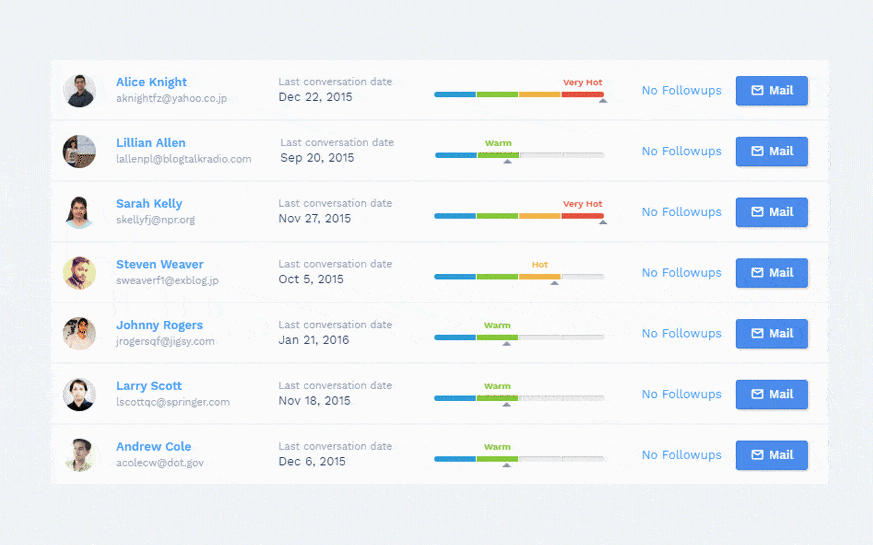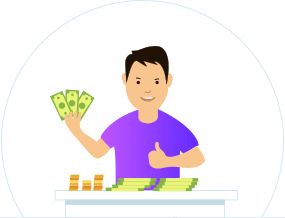 CompanyHub's CRM For Nonprofits Helps Them To
Enhance donor retention
Make the make the process more profitable and efficient
Plan and organize best fundraising/nonprofit events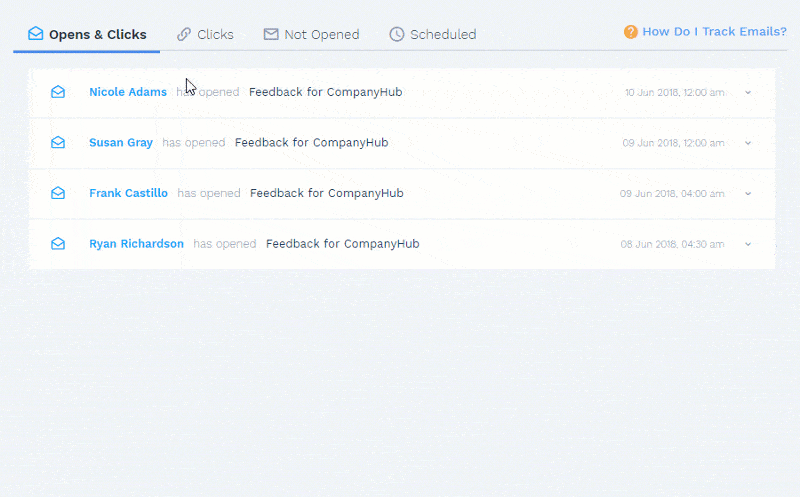 Expand Your Organization's Impact
With CompanyHub's CRM Software
You'll get online forms, communications, reporting, and analytics tools and much more in your CRM system.
Automate
Alerts

,

Reminders

,

Lead Assignment

,

Detecting Duplicates


or Any Other Process in Clicks with Drag Drop Automation.

Every modern sales organization, like yours, must automate the boring tasks and focus on productive things.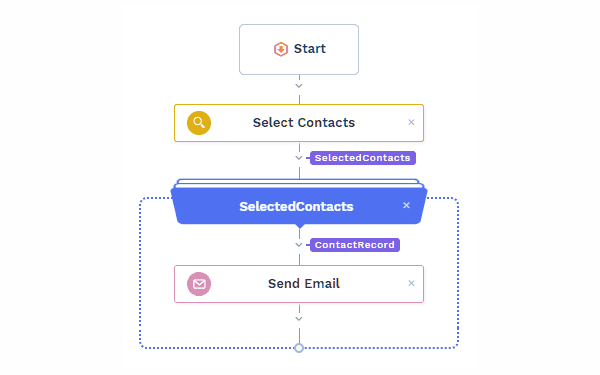 Basic features of our CRM for Nonprofits
Ready to use within a few seconds of integration
Easy administration
On-Premise or Cloud
Mobile CRM for Android and iOS
Daily backups
Reasonably priced paid plans
Source code and API available
Track the Progress from Enquiry to Sale & Paperwork in Single Screen
Using Visual Sales Pipeline
Also helps you to focus on the next steps to close each deal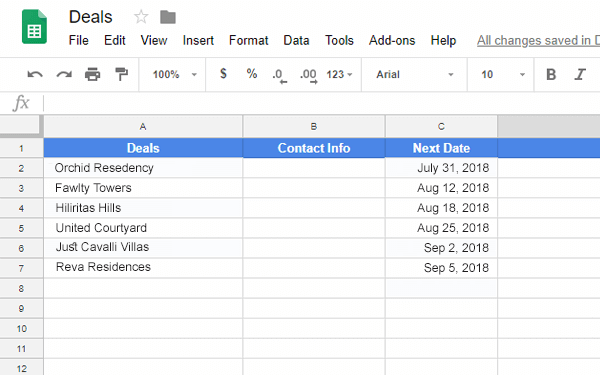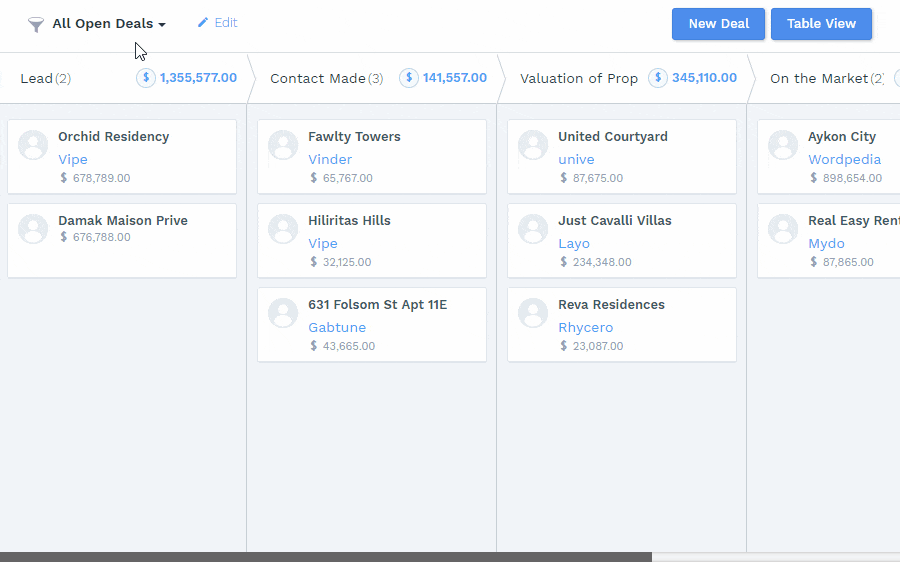 Plan Events, Track Volunteers, Engage Donors, And Manage Memberships
With The Cloud-Based, Advanced Software Designed Especially For Nonprofit Organizations.
See Team Member's Activities
How many emails they sent, calls they made, new leads etc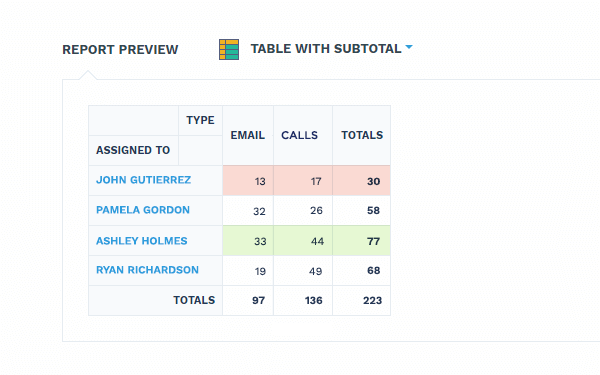 Compare Performance of Team Members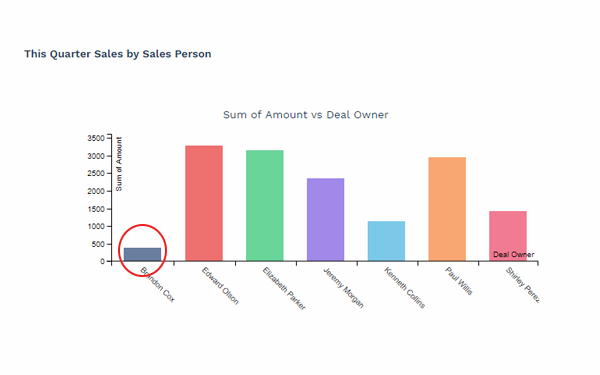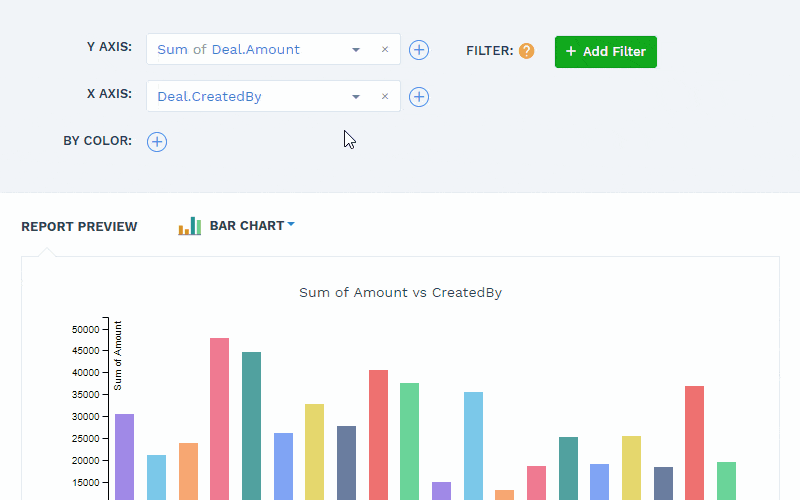 Analyze Anything in Realtime
Sales, deal sizes, close rate, activities, comparative performance, etc.
For Any Time Frame
Last 6 months, Last 30 days, Last Month, Last 2 quarters etc
Awesome Visualizations
Area Chart
Bar Chart
Pie Chart
Line Chart
Donut Chart
Pivot Table
Our CRM System Will Help You Grow, Scale And Inspire
In a very easy yet powerful CRM
$49/user per month + $1000 Setup
$24/user per month
(billed annually)
$32 month-to-month
Perks Of CompanyHub's Non-Profit CRM Software
Advanced CRM Tools for
Lead management
Contact management
Invoices and Quotes
Product catalog
Workflow automation
Email marketing
Easy Telephone Outreach
Outbound calls
Incoming calls
Rent phone number
Use personal phone number
Virtual PBX
Phone call recording
Volunteer management and coordination
Instant Messaging
File sharing
Social network
Project and Task
Group chat
Extranet/Intranet
We'll more than happy to help you with the growth of your non-profit. Our customized CRM
software is designed using best-in-the-class fundraising technology and proven CRM solutions.
Request a free demo of our CRM for nonprofits.
Are You Ready To Get Started With CompanyHub?