Managing Leads Using CompanyHub is As Easy
And As Flexible As Excel.
Works for B2B & B2C both
Smart followup suggestions ensure that you never miss a lead again.
Try It Yourself
14 Days free trial. No credit card required.
Sales People Hate Updating CRM
But it's not their mistake. CRMs are time consuming. But not CompanyHub.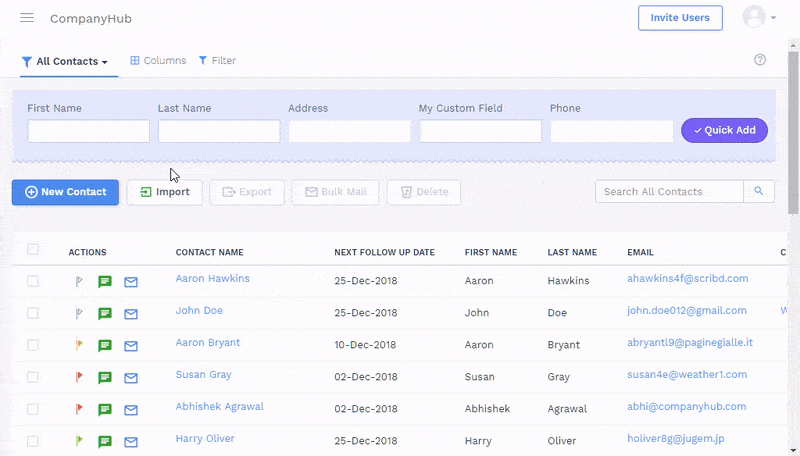 Creating Leads
They can quickly create a new Lead / Contact without leaving the page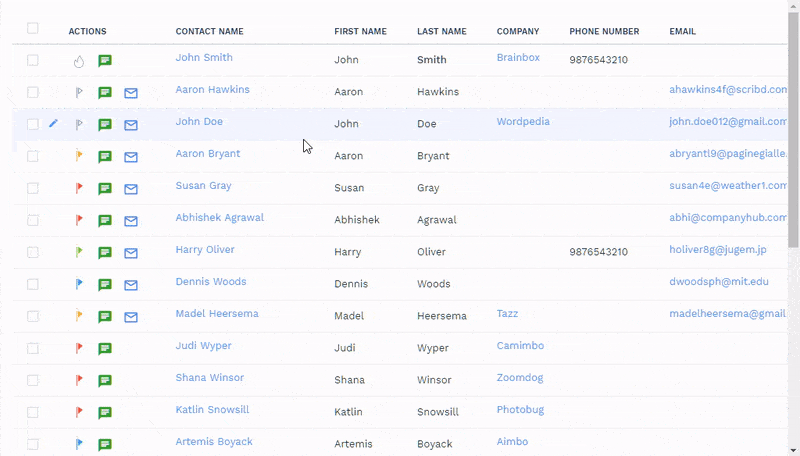 Adding Notes / Tasks / Conversations
They can add activity also from same page.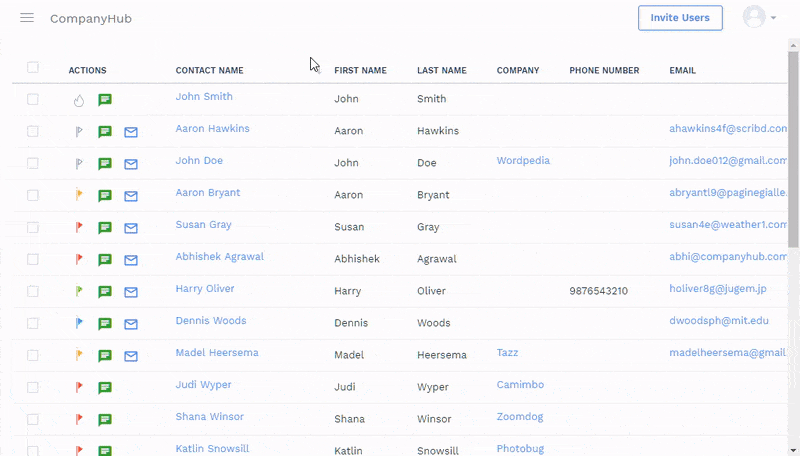 Editing Like Excel
They can double click any field to make changes. And save all changes in 1 click.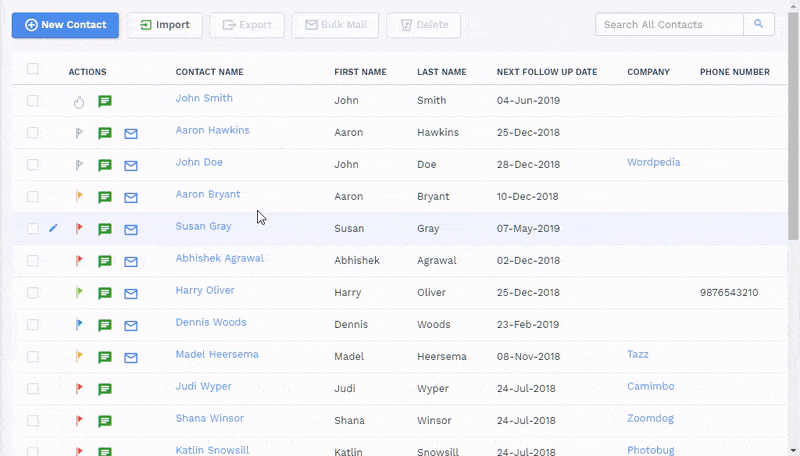 Setting Next Followup Date
It is not necessary to spend minutes creating followup tasks every time. Just set date and it will show up in followups.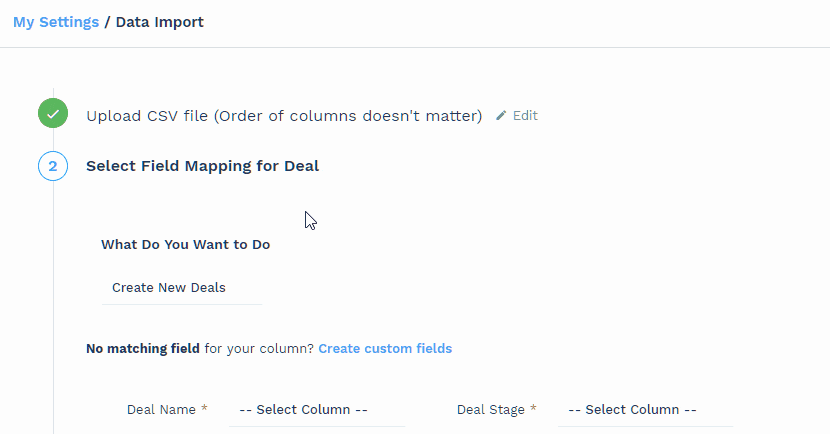 Import & Export
To import, upload the file, map your columns to fields and …… done! No fixed format required. You can also import contacts & companies from a single file and they will be automatically associated.
You can also capture leads directly from your website in CompanyHub
360° View of Customer
Get complete details of your customers in 1 place – see all the conversations, activities
and tasks scheduled with them – Easy Contact Management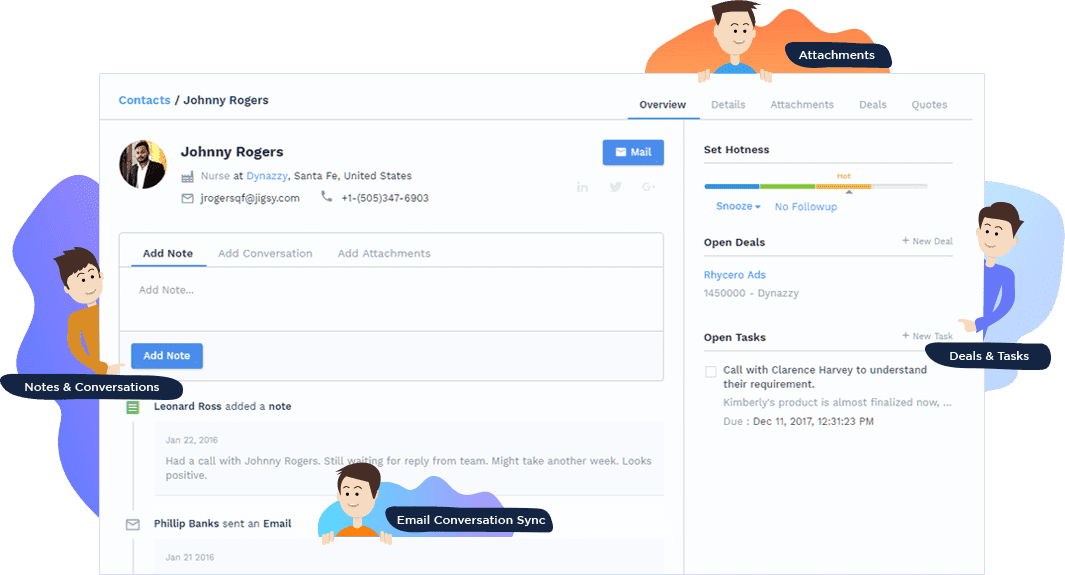 Smart followup suggestions. So you never miss a lead again.
CompanyHub reminds you of contacts you need to followup. Just set hotness indicating how often you would like to stay in touch. Whenever there is lack of communication, you will automatically get a followup reminder.
Track all the information you need with custom fields
Track any information like geography, industry, size etc using custom fields.
You can use them in:.
Reports
Filters
Import & Export
Permissions
You can also associate different records, like associate Deal with Contact, using custom fields.
You can also group fields in sections, reorder / hide fields and change columns.