We Offer Result-Oriented And Flexible CRM Solutions To Start-ups
Thousands Of Startups Leverage CRM Tool To Sell And Organize Their Business Activities
Trusted By 2000+ Startups & CRM Experts

Quality of Support

Ease of use

Requirements Fulfillment

Ease of Doing Business with





Finance Online

Software Suggest

Business.com

Red Herring Winner

Software Suggest

Finance Online
Research by different organizations like TeleNet, Ovation Sales Group, and InsideSales.com have repeatedly shown that
An Average Sale Requires 8-12 Follow-ups.
Whereas an average startup employee takes only 2 follow-ups!

A Good CRM System Will Help You Deal With The
Biggest Opportunities Expertly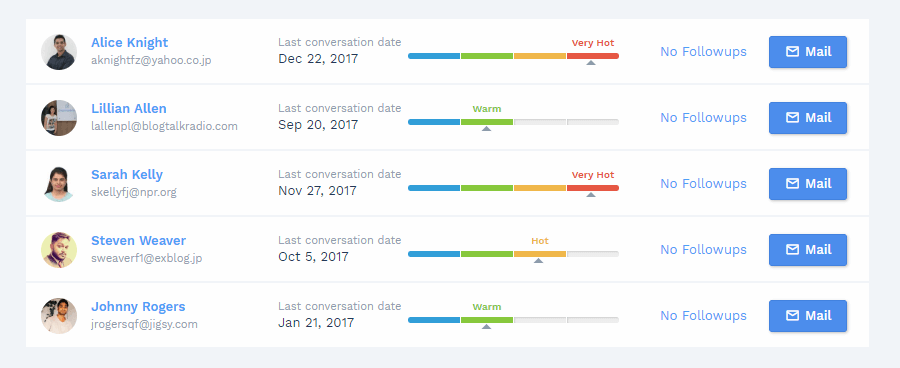 CompanyHub CRM for Startups is totally customizable and visually intuitive. We offer the solutions that fit into the Company's system properly. We use our own startup experience when customizing CRM solutions of our clients.
With our well-designed and easy-to-use interface will keep your business activities on track and organized.
Our CRM For Startups Has Tools Designed To Scale Businesses For Maximum Output
And Minimum Input.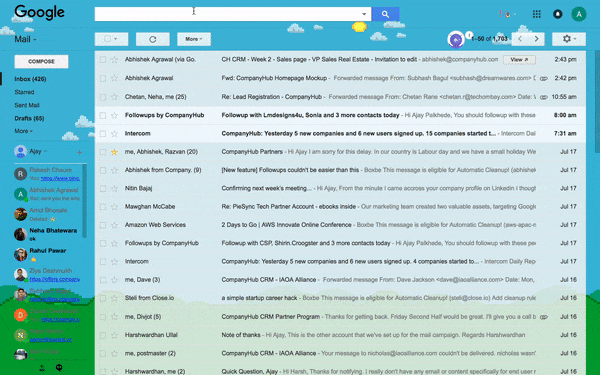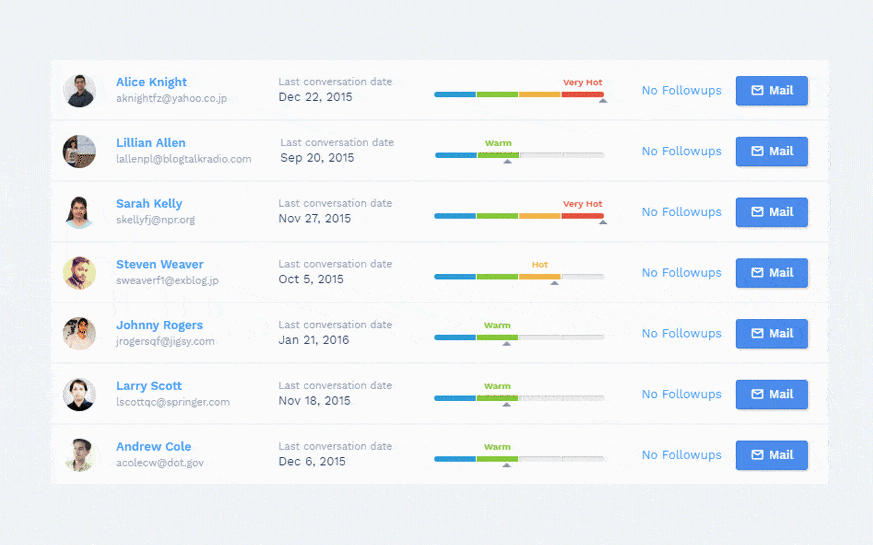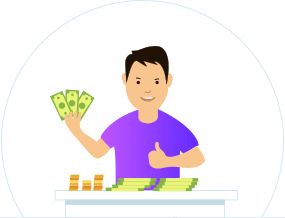 A CRM for startups is-
Easy to set-up and use
Intuitive and visual
Fully customizable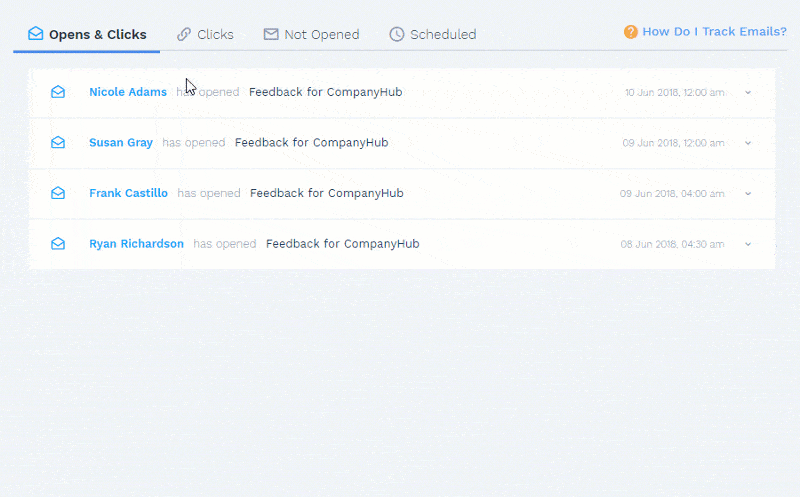 CompanyHub CRM System Allows Start-ups To
Easily fill-up the pipeline
Schedule activities and reminders
Organize business activities
The Professionals At CompanyHub Have Good Knowledge About The Problems
That Are Faced By The Startups In General.
We strive to enrich the sales pipeline of the start-ups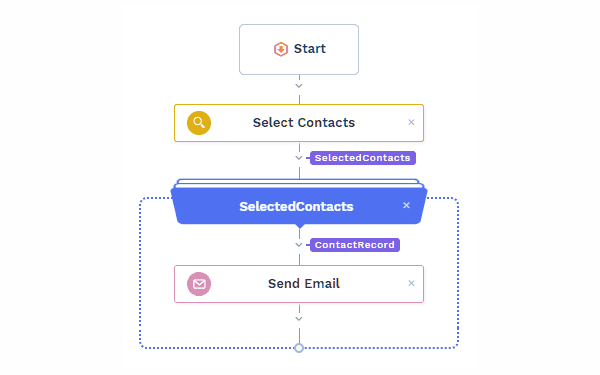 Key Benefits of CRM for Startups
Find potential customers easily
Manage fundraising process effectively
Enhanced media coverage
Easy management of conversations and contacts
Manage business partnerships
We Build Intuitive And Simple CRM Software That Doesn't Require
A Two-Day Training To Gear-Up The Sales
Users Can Easily Track Sales With This Smart CRM System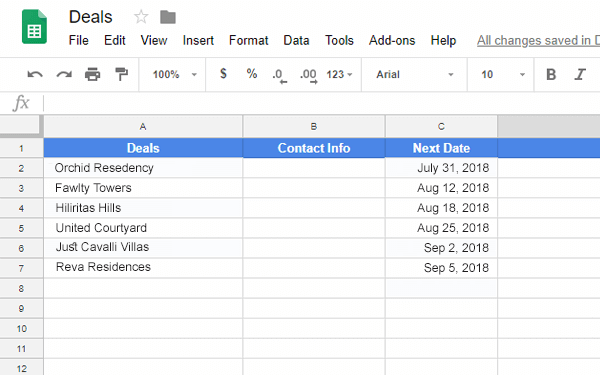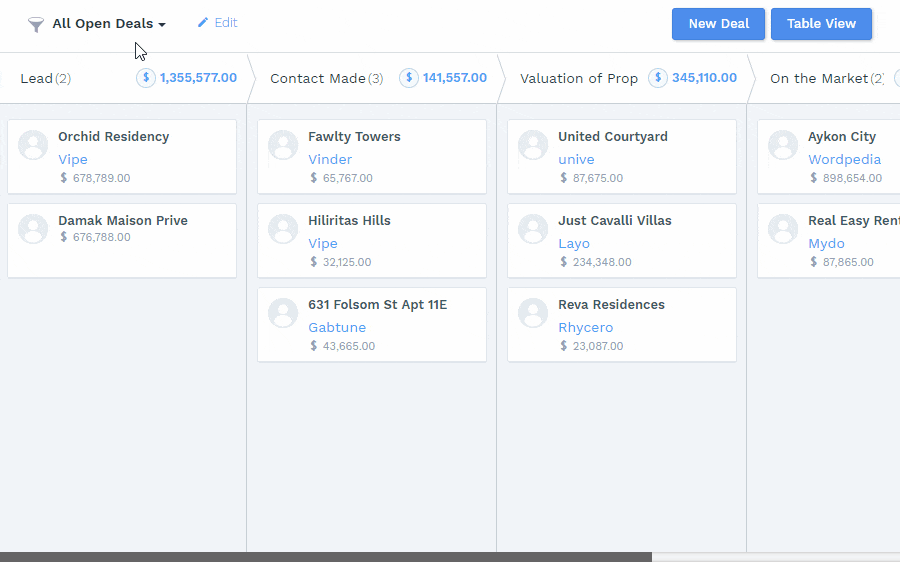 Intuitive CRM Software will Help You In Filling Up Your Pipeline
And Boost The Sales Of Your Product.
Make your sales process beautiful
See Your Team's Activities
How many emails they sent, calls they made, new leads etc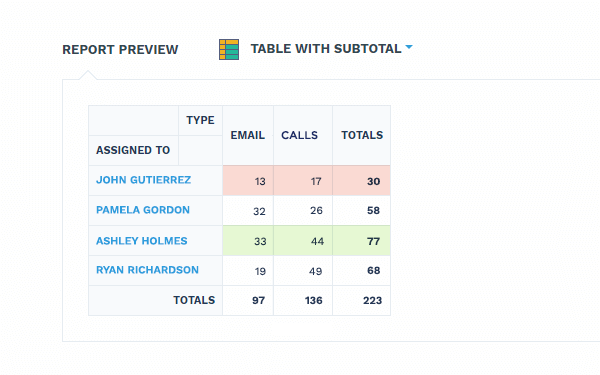 Compare Performance of Team Members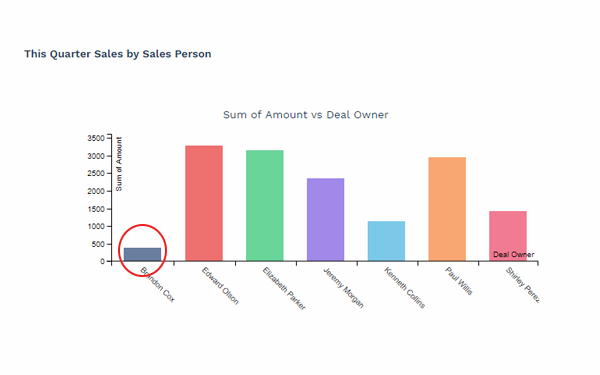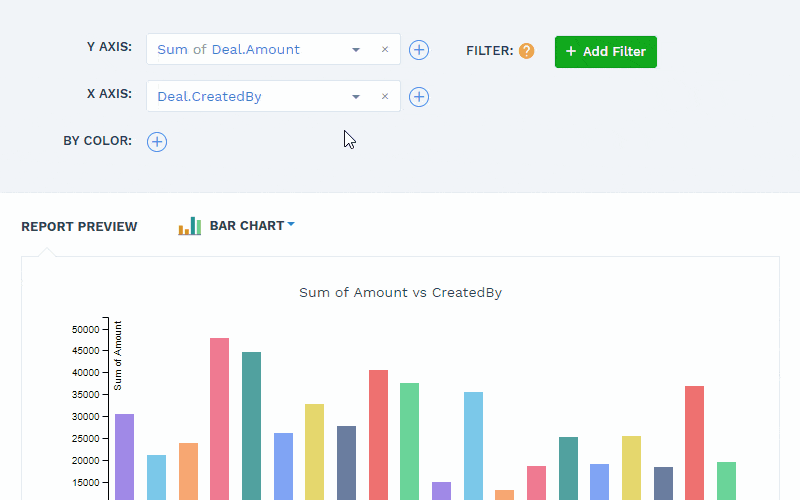 Analyze Anything in Realtime
Sales, deal sizes, close rate, activities, comparative performance, etc.
For Any Time Frame
Last 6 months, Last 30 days, Last Month, Last 2 quarters etc
Awesome Visualizations
Area Chart
Bar Chart
Pie Chart
Line Chart
Donut Chart
Pivot Table
Speed Up The Growth Of Your Start-Up
In a very easy yet powerful CRM
$49/user per month + $1000 Setup
$24/user per month
(billed annually)
$32 month-to-month
Pipeline Management
Clear Visual Interface
24×7 Access
Complete Customer View
Fully Customizable
Intuitive Interface
Goals and Activities
Preset Customizable Activities
Notifications And Reminders
Filter Warm Leads
No Neglected Deals
Deeper Insight Into Deal Details
Sales Forecasting
Focus On The Right Deals
Successful Sales Strategy
Clarity Of Individual Views
Smart Activity Management
In sales, the results can't be controlled but the desired targets can be achieved with the right set
of actions. When it comes to developing a CRM for start-ups, our experts keep the
philosophy simple, but every element is centered on increasing sales.
Are You Ready To Get Started With CompanyHub?